Our co-working space supports and nurtures a thriving community of people. Check out events hosted by Cuppa Pulp Writers' Space, Rockland County Makerspace, and more! We are located in Nanuet, New York, with ample parking and easy access to public transportation.
Upcoming Events: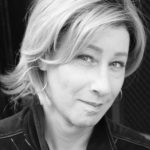 Perfect for all levels and genres, this full-day workshop focuses on the essential though seldom taught practice of free-writing, employing unique techniques to help us get unstuck. During this session, we will focus on Voice. You need not have attended previous Free-Writing Intensives to attend this one.
Cost: $100
---

Each writer will share work for comment by the group either digitally or on paper (photocopying available at the site). The facilitator will guide discussion of structure, clarity, and goals.  
Cost: $20
---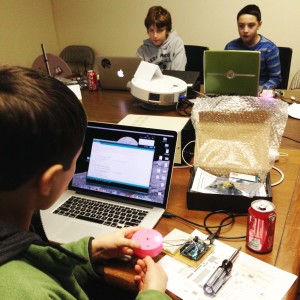 We offer Arduino and 3D Printing courses for people 12 years old and up, at all levels of expertise. Dr. Duncan Bell, resident Arduino expert is currently offering personalized sessions on Tuesday nights. Learn the basics of setting up your Arduino, wiring circuits, and programming or delve into specialized pursuits, and focus on lights, motors, sensors, and other advanced level subjects. Our resident expert 3D printing gurus can also help you get started in this exciting new frontier!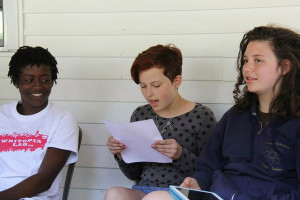 A national community of young writers, Writopia Lab fosters joy, literacy, and critical thinking in children and teens from all backgrounds through creative writing. We offer writing workshops for 9-10 year olds, 11-13 year olds, and teens – Wednesdays, Thursdays, and Saturdays. 
.
Join us. The possibilities are infinite.
   
 
 
Check our calendar for other upcoming events.
We are open for co-working weekdays from 10am to 6pm.
---
Contact Info:
CILK119 119 Main St., 2nd Floor Nanuet, NY 10954 845-671-8244
info@cuppapulp.com