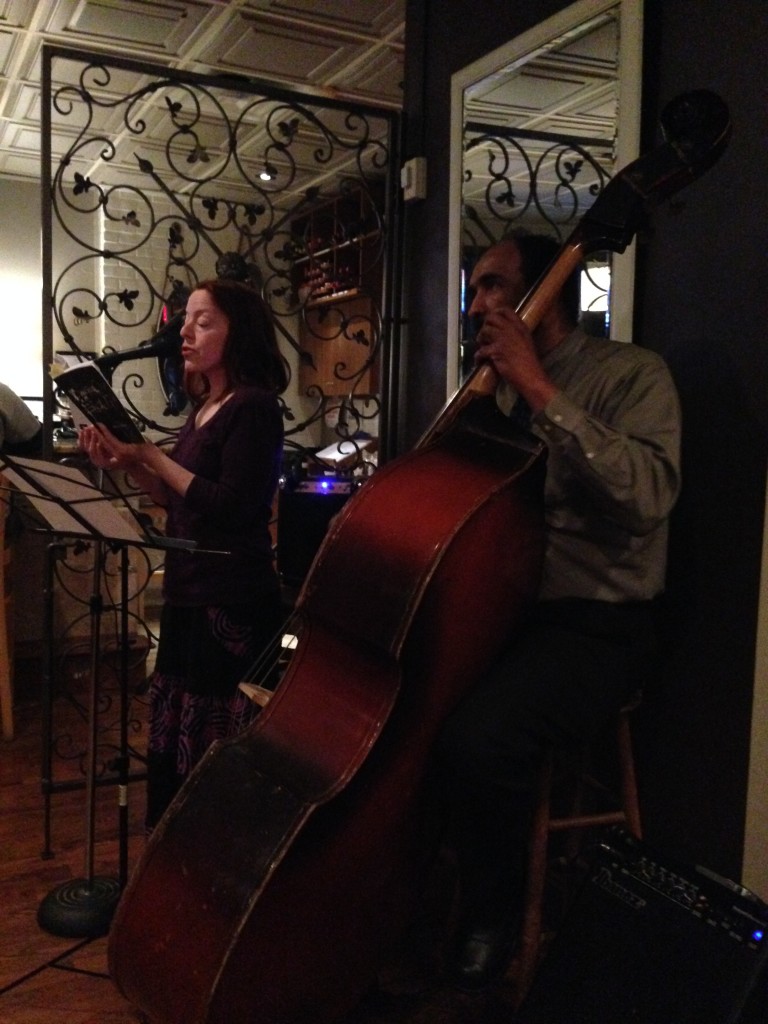 A confluence of flavors delighted the local palate at the Kitchen Table and Bar on the spring evening of April 14th. We feasted on thought-provoking verse and spicy strings with an Italian flair, grâce à the Table and CILK119, co-sponsors of the event.
Carmela, the community-minded proprietor of Nanuet's cozy new hot spot, hosted the venue's first poetry event, a conversation of poems and stand up bass by Alison Stone, Gerald McCarthy, and Christopher Dean Sullivan. Improvisations 2 sprang up just a few blocks away from CILK119, home to Improvisations 1.
Which means that this whole poetry/music/art thing is spreading.
The room was packed with avid listeners, soaking in the collaborative genius of these artists. Themes of aging, youth, tattoos, and ovulation wove in and out of bass licks that called on a world of musical references. Audience members happily munched away at artisan pizzas, mushroom marsala, and tartufo.
And when the night ended, and everyone went away happy and full, we knew that this was just the start of something yummy.