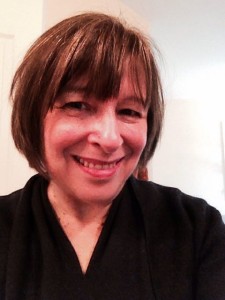 Early Bird Rate extended for "Which Way Do I Go: Your Life Story in Fact or Fiction." Register here.
Are there any memoirs that you have found particularly moving? Why?
I'd have to say that "fictional" memoir—or more accurately, an autobiographically-based work of fiction—was my first embrace of the genre, with Laura Ingalls Wilder's Little House on the Prairie series. My best friend Freyda and I devoured these in grade school, and then acted them out by playing "Pioneers" in our suburban backyards. Those books appealed to our imaginations, our fascination in fourth grade with American history and crafts, and our deep appreciation of Laura's struggle to be a "good girl" when she longed for the kind of adventure only boys were allowed to have. We also were deeply moved by the independence of her family, their resourcefulness, and envious of their wanderlust.
The most vivid and moving memoirs I read as a teenager start with the 1960 bestseller, Born Free, by naturalist and artist Friederike Victoria "Joy" Adamson, who describes her experience in Africa raising a lion cub named Elsa. That book moved me in so many ways: from her adventure of living in the jungle, to the audacity of "adopting" a wild animal and forming such a deep bond with nature, to her love for the African people and landscape.
The other was Beryl Markham's West with the Night, about an American aviatrix in the 1920s, a friend of Ernest Hemingway, again fueled my imagination about what a woman could do outside of anything in my ordinary experience.
In the same vein was Wind, Sand and Stars by Antoine de Saint-Exupery, a French aristocrat, author of The Little Prince, and a pioneering aviator who wrote about flying perilous mail routes across the African Sahara deserts, and South America's Andes mountains. In exquisitely poetic prose, he captured my heart with his vivid and compassionate descriptions of surviving life and death situations with his fellow pilots, interlaced with his panoramic descriptions of the natural geography he flew over.
Has your love of the wild and unfamiliar continued to influence your literary life? How?
I've always been drawn to vivid people, places, and art. I'm curious about how the world works and I like to read and write about people who are passionate about what they do, whether it's running an organic farm, building bridges, caring for the elderly, or directing a Shakespearean play.
On the other hand, I learned early on that my own, ordinary working class, immigrant family had some pretty wild tales of their own. My relatives were natural storytellers, embellishing everyday incidents into high comedy. But I soon learned that the really dramatic stories would only be murmured over a quiet cup of tea or during a late night sleepover, when my grandmother and her sisters would relate tales of the jealous stepmother who kept her husband's only daughter in an orphanage until she was 15, or the father who disappeared during the Great Depression, leaving his family destitute. There were stories of a spouse who ran off with another woman, and miscarriages, and mental illnesses that sent relatives away to live out their lives in confinement.
That was how I learned that every family has their public stories, and their private stories. Write them down, and they will probably reveal nuggets of universal wisdom about the human experience that can touch other readers' lives along the way.
You have worked on so many interesting book and journalistic projects. Are there any that stand out for you? Why? 
I used to say that as a reporter I covered just about everything except obituaries and weddings—but I think I actually wrote up a few of those, too. I've met celebrities, politicians, and famous artists and writers, but the stories I loved the most were writing about ordinary people who created something special to help others—like the church women who made memorial quilts for families who had lost someone to AIDs, or the architect who designed a children's hospital ward with skylights so bedridden patients could enjoy looking at the sky and its changing seasons. Those are the kinds of inspiring stories that help readers and writers stay in touch with our humanity and our community.
As a writer, researcher and editorial assistant at Black Coyote, Inc. and Debra S. Novel Services, I've worked on history, military biography, memoir, fiction, children's and young adult books, music books, and even a reference series on mythology. While researching military veterans for a history of the U.S. Rangers, I was inspired to find out more about the veterans in my own family. Not every book is inspired by someone's life story—but I have found that life stories can be found in most genres published today, from self-help to cookbooks to books on travel, science and even UFOs. That's why I designed a workshop to help writers discover which genre or style their own Life Story fits best.
Is there anything different or special about your approach for the upcoming workshop?
I've got a very practical way to help writers figure out how to write their own life story. Many would-be writers have a hard time looking at their own life and figuring out what parts would make a good story. Most don't know how to structure their own stories or books, or even whether to make it fiction or non-fiction.
But I believe that we learn best by studying the work of authors who have done what we want to accomplish.
So, what I do in this Life Story in Fact or Fiction workshop is give lots of examples of how other authors write about their lives. Using my own Life Story Method chart, I created a workbook full of visual representations of how a variety of authors (including Pat Conroy, Adriana Tragiani, David Sedaris, Laura Ingalls Wilder, and Tricia Bauer), wrote their own life stories as children's books, novels, memoirs, cookbooks, travel books and more.
As we talk about each author's approach, I'll encourage the workshop participants to write down the authors or books that resonate with them. Then everyone will use a fresh Life Story Method chart to create a map for his or her own book. Writing exercises will help participants focus on a central incident from their own life stories and translate that content into different genres. At the end of the workshop participants will go home with a structure that will help them write their experience into memoir.