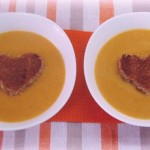 The excitement is lining up, folks!
February 14 Soup Night POSTPONED to February 28
Coop Night! Sponsored by Hungry Hollow Coop
Co-op members, join us for extended hours and get $5 off every purchase of $25 or more! Free refreshments for all.
March 15 Meet Author Craig Holdrege
7:30 pm, The Living Room at Sunbridge College, 285 Hungry Hollow Rd., Chestnut Ridge NY.
Hungry Hollow Co-op brings the Director of the Nature Institute to our town for a presentation and signing of his book on human-plant interaction, Thinking Like a Plant. Pre-purchase the book and get free admission with your receipt from Meadowlark Toys/Cuppa Pulp Booksellers! $10 General admission, $8 to Co-op Members, Seniors, and Students. Books will also be available for purchase at the event.

April 5 Book Launch for Hibernate, by Elizabeth Eslami
6pm Reception, Reading and Signing 7pm
Join us in congratulating Elizabeth Eslami on the publication of her new short story collection, winner of the Ohio State University Prize in Short Fiction! Free Admission.
Recent Posts
Like And Follow Us On Facebook!