Feb, 25, 2014
Comments Off

on Meet Elizabeth Eslami!
We are beyond thrilled to announce the launch of Elizabeth Eslami's short story collection, Hibernate, winner of the Ohio State University Press Prize in Short Fiction, right here at Cuppa Pulp Booksellers this April!
Elizabeth's debut novel was the lovely Bone Worship, about an Iranian-American college dropout walking the line between two ethnic worlds while she tries not to fail out of life altogether. Elizabeth is not only a remarkable writer, but a much-loved teacher in the MFA Program at Manhattanville College. The Program will also host Elizabeth in New York City with a special reading to honor Hibernate.
She shared with us some insight to her work, her life, and the difficulties of supporting a dog on a writer's paycheck.
Liz, we loved the way that Bone Worship portrayed the second-generation American experience. Will we see more of that in Hibernate? What else can you tell us about the new collection?
Hibernate is a collection of eleven stories, set everywhere from Montana to Los Angeles to Tehran and beyond, populated by people whose lives have been profoundly, irrevocably disrupted, forcing them to navigate substantial obstacles. Sometimes those obstacles have a more literal stopping power, like a ship wedged in a frozen sea, or someone being born into a certain kind of life, or not having money, or encountering a stranger who talks himself into being trusted. Other times, the obstacle is seven layers deep: the desire to meet a nebulous standard of beauty, or the pull we sometimes feel toward self-destruction as an end to boredom.
The characters and the places in these stories are all over the geographical and psychological map, yet you meet them on the same uneven terrain. They're all going to make a move, you know that much. Whether that move is going to bring them to destruction or salvation or some more treacherous between-land is what you'll want to know.
So, more world-straddling heroes! Sounds delicious. Why a story collection, after the success of the novel?
Because writing a novel is hard! As you well know. I've always loved story collections, and I always imagined writing one, even back when I was writing Bone Worship. Most of us cut our teeth, certainly in grad school anyway, on short stories, kind of like dissecting a frog before you try your hand at a cadaver. (That's neither a dig at frogs nor at stories, by the way. I love both of them!) I feel like you can get closer to perfect with a story in a way that's nearly impossible with a novel.
The other thing that's fun with a story collection is that you get to try a little of everything – tonally, stylistically. If you screw up with one, maybe you get it right with the next one. Stories are such an intense immersive experience. It always makes me laugh when people say that stories are gaining popularity because they're designed for the short attention span. You can't afford to zone out with a short story! What, you're gonna grab a sandwich while Arnold Friend is teetering on the porch steps? Please.
Sometimes a short story is so intense, like really good poetry, that I actually do have to take a break between sections of a single story. I had that experience reading Every Good Woman Has An Ax–and after I finished, I took a break and then read it again. What a pleasure! What are some of your favorite stories, and what are you writing next?
My students get sick of me talking about it, but Sherwood Anderson's "Death in the Woods" is my gold standard. Lawrence Sargent Hall's "The Ledge." "Majorette" by Lauren Groff. Ben Percy's "Winter's Trappings." "People Like That Are The Only People Here." Everything from Turgenev's Sketches from a Hunter's Album. Flannery O'Connor and Alistair MacLeod and Pam Houston and Alice Munro and Danielle Evans. I've taught Aimee Bender's "Ironhead" and "Ysrael" by Junot Diaz dozens of times, and each time they yield something new. I loved "The Diggings" from Claire Vaye Watkins's Battleborn.

Every Good Woman Has An Ax, which you read in the Manhattanville Review, is actually an excerpt from a novel by the same name, which I am currently writing. Okay, actually, I'm lying to you, because right this second, I'm writing a short story. (Told you I love frogs.)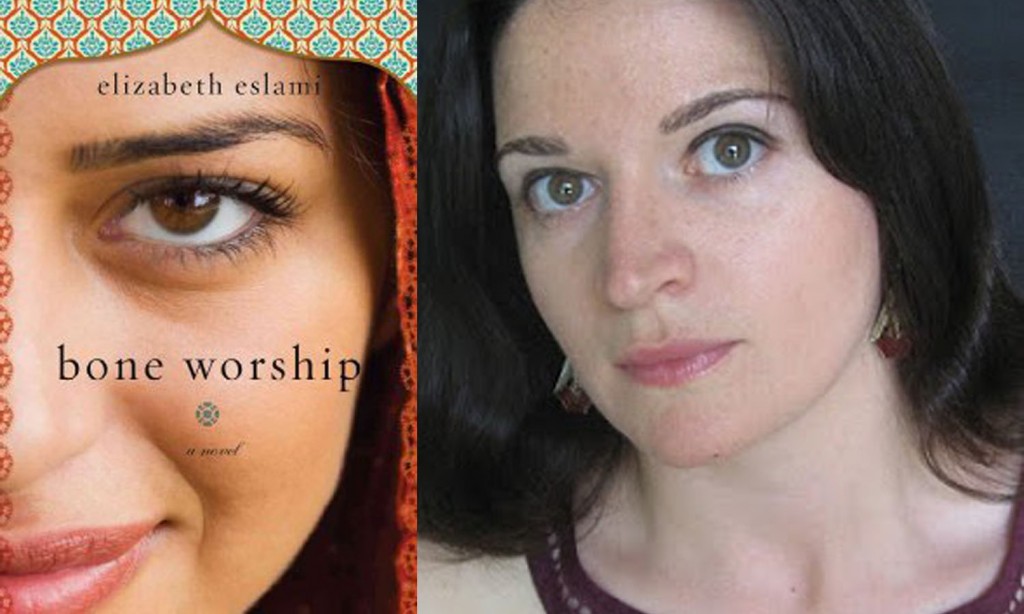 Last but not least, for all the struggling writers out there, we all want to know about your transition to professional status. Is it true that you are able to support a dog with your writing? How'd you get there? 😉
You'd have to define "struggling" vs. "professional" for me. If professional means "published," okay. But I always feel like I'm struggling. I always want the writing to be stronger, to take less time to get there, to be published in better magazines, to get more reviews, better reviews. To be noticed by critics and readers, which is weird for a shy person but goes with the territory. I think the struggling part is permanently necessary. To be hungry and active and never truly satisfied. But if we're talking about money, the answer is easy.
No, I cannot support my dog with only my writing. Teaching helps with that, having a husband who teaches helps with that. Denali is twelve now, our little old pointy-headed lady, so it's a world of arthritis and hypothyroidism and vet visits. Everybody thinks it's funny that I include her in my acknowledgements, but she's the key to my writing. Never judges, is fully disciplined, in her dog bed next to the desk before I'm in the chair. She rode around in the back of a Toyota Corolla all over the Pacific Northwest for the first book tour. Every event, I have a memory of looking back, seeing her pointy head staring between the head rests. I told her I'd be back. I was off to earn her Pupperonis.
Recent Posts
Like And Follow Us On Facebook!